Dekmax Decking Information for Contractors & Architects
Dekmax follows stringent quality assurance standards to ensure that we deliver a superior and certified product, every time.
We have made the Dekmax APS technical specifications and other information on this page available to contractors and architects to answer engineering questions and highlight the quality level of our decks.
Maximum Allowable Load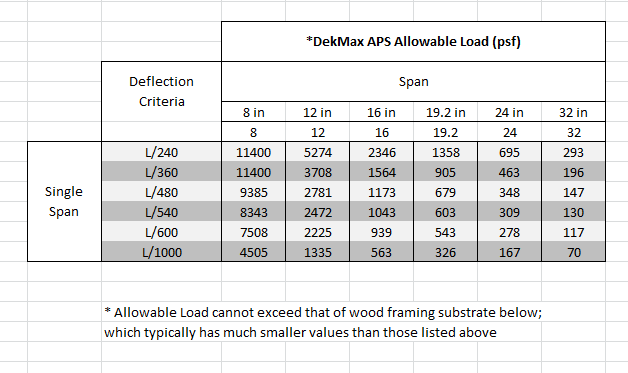 Technical Specifications
Environmental Product Declaration
Certificate of Compliance
Certificates for our decks' 6005A T6 per ASTM B221 compliance are available upon request.
Certified Inspection Reports
Chemical Composition were taken in accordance with ASTM E716 when the ingots were poured and anyalixed according to ASTM E1251 the results of the analysis comply with the confidence range established by ASTM E1251 (Available upon Request).
Report of Analysis
Tensile testing reports for our decks are also available upon request.

Serving the Intermountain West.
Based in Utah, Dekmax serves homeowners and contractors all across the intermountain region.